About Us
This is Enstruct.
Since 2007 Enstruct has trained and tested thousands of professionals, worldwide, in analytics and modeling related topics. Our credibility is founded on nearly 20 years of front office, client facing experience on Wall Street with our curriculum developed from experience on the sell-side, buy-side, and from running financial engineering teams. Additionally, Enstruct professionals combined have published 4 books on financial modeling, purchased by tens of thousands of readers. In 2016, Enstruct launched a robust testing service to provide organizations and individuals a method for rapidly assessing and benchmarking technical skill. In 2020, Enstruct launched its first course delivered entirely online.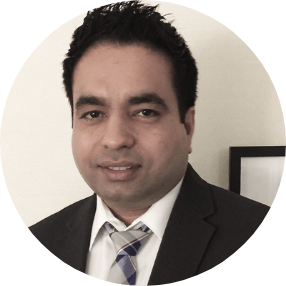 Desh Mallik
Managing Director
Desh leads marketing and business development for Enstruct. Formerly, a VP at Greenlight Planet, where he ran global marketing and business development, Desh has a deep understanding of ensuring clients get the most value out of a product or service. Previously, he worked for Deloitte as a management consultant and at CVS Health as Director of Strategy and Operations, where he honed his modeling skills. Additionally, he has worked on sourcing, distribution and business development through his own entity, Barbary Global. He is a UCLA graduate with a focus on Economics, Finance and International Trade Theory. His pro-bono work includes fundraising and operations support, as the Treasurer for Epic Change.

Josh M. Scherbenski
Chief Technology Officer
Josh oversees technology and infrastructure. He is currently also a Lead Data Scientist at Glassdoor where he has overseen Consumer Growth and Mobile data science and analytics for the past 5 years. He is proficient in multiple computer languages and specializes in cloud computing and data algorithms. Having been one of the first 25 employees of Glassdoor and founding an energy harvesting company, Josh has 8 years experience with startups. Prior, he worked for NASA HQ and the Jet Propulsion Lab as a program manager, technology specialist, and systems engineer. Josh holds a patent on an energy harvesting module; has two bachelor's degrees from UCLA; a master's in engineering from Michigan; and an MBA from Pepperdine.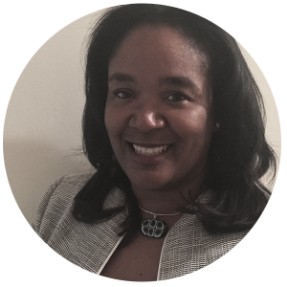 Melissa Johnson
Chief Operations Officer
Melissa is responsible for the oversight of the strategic and business operations for the firm. Previously, she was a Manager at Interactive Data Corporation, responsible for the acquisition of and negotiation for market data. She has also worked as a financial advisor at National Financial network, where she was instrumental in developing the financial strategies employed by small businesses and individuals. She has also served as a consultant to small and medium sized businesses where she assisted in providing analysis, operation and strategic support to the company vision. Melissa began her career at MBIA Insurance Corporation in the Structured Finance division, performing various quantitative, surveillance and business growth roles centered on the optimization of securitization portfolio profitability. Melissa has a MBA in Financial Management from Pace Lubin School of Business and a BA in Humanistic Studies from The Johns Hopkins University.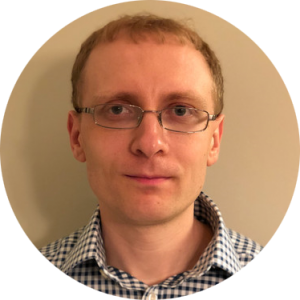 Alex Kreydin
Lead Instructor
Alex is currently an adjunct lecturer at Baruch College's Real Estate Department and a professional board member in multiple aviation related companies. Previously he spent 9 years at Waterfall Asset Management, LLC, most recently as Senior Portfolio Manager and Managing Director responsible for esoteric investments. He has invested over $4BB in 40+ securitized sectors in all parts of the capital structure, with a particular focus on Aviation, Auto loans, Unsecured Consumer, Student Loans, and Equipment. Alex began his career at Wells Fargo's Consumer Finance Group, specializing in auto loan warehouses. He holds a BBA in Finance from the Macaulay Honors College, Baruch's Zicklin School of Business.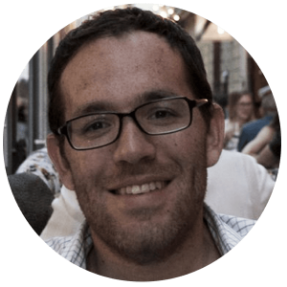 Josh Laurito
Senior Instructor
Josh is the head of data and analytics at Gizmodo Media and teaches data visualization at the City University of New York. Previously, Josh helped start Lumesis, an analytics and data visualization company serving the municipal market, and has held data & analytics roles in various technology and financial companies. He also cowrote a book on financial simulation modeling with Keith. According to his family, for his fourth birthday, he asked for an abacus.
Keith A. Allman
Founder
Mr. Allman founded Enstruct in 2007 and has helped develop it with over twenty years of sell-side investment banking and buy-side investing experience. His roles at banks (MUFG, Deutsche Bank, and Citigroup) have covered the spectrum from the lowest rung as an Analyst to the highest, running a group as a Managing Director. Unique to Enstruct's development, he also previously led ABS structuring and a group of financial engineers for 2 years. He also switched over to the buy-side where he has invested primarily in transportation related assets, in the form of both debt and equity. A published author he has written five books through John Wiley & Sons, four of which are on quantitative finance and investment. He received two bachelor's degrees from UCLA and a master's degree from Columbia University. His pro-bono work includes impact investing and serving on the Advisory Board for Relief International, a global emergency relief charity.