ENSTRUCT TESTING
Confirm you're getting the financial modeling skills your organization needs.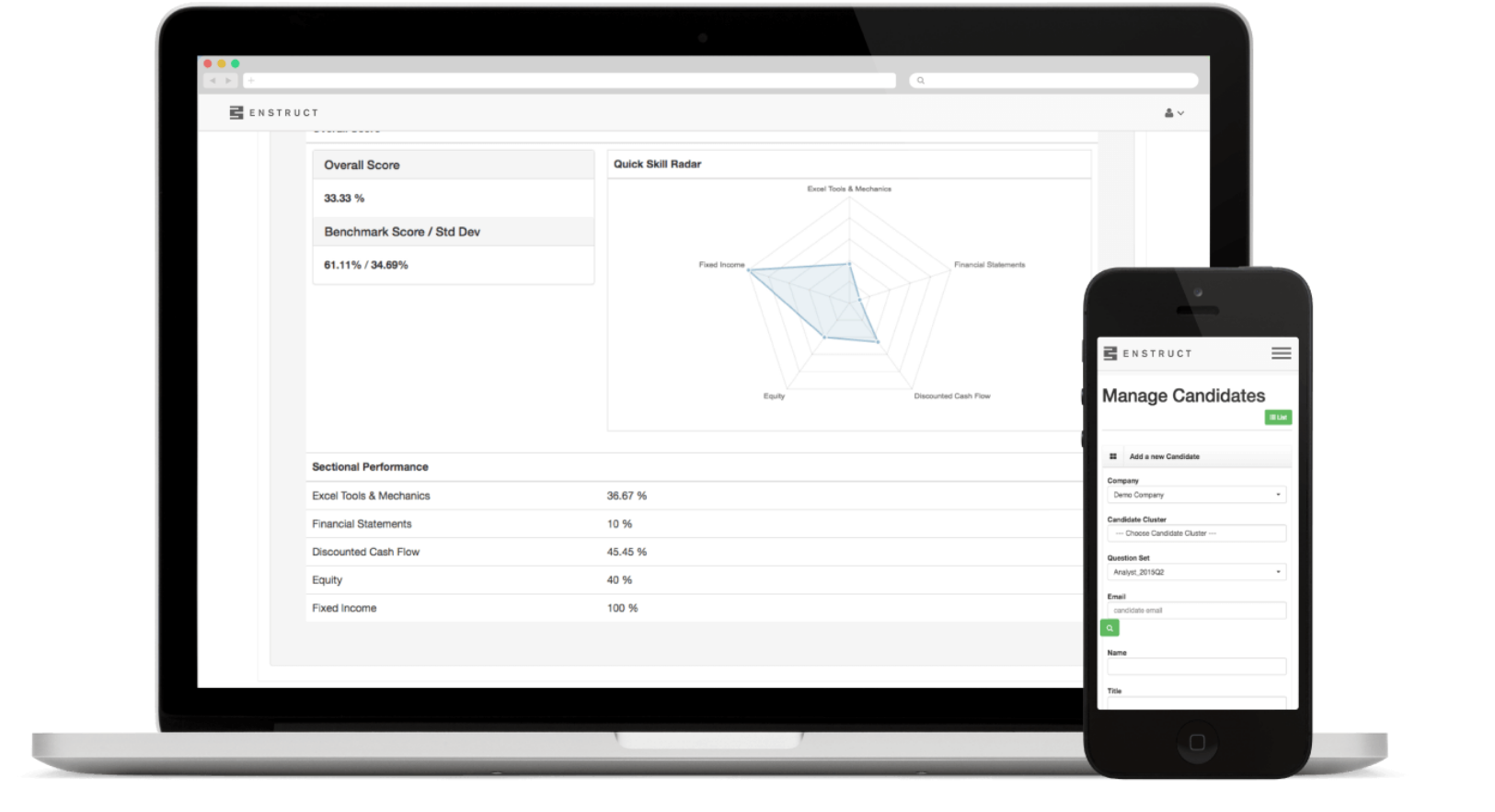 Save up to $50,000 by hiring the right employee.
With Enstruct Testing, you can efficiently and effectively identify the exact skill set you need from a pool of candidates or from your current team. You can not only quickly filter candidates based on technical skills, but reduce recruiting rounds, turnover and, most importantly, recruiting budgets.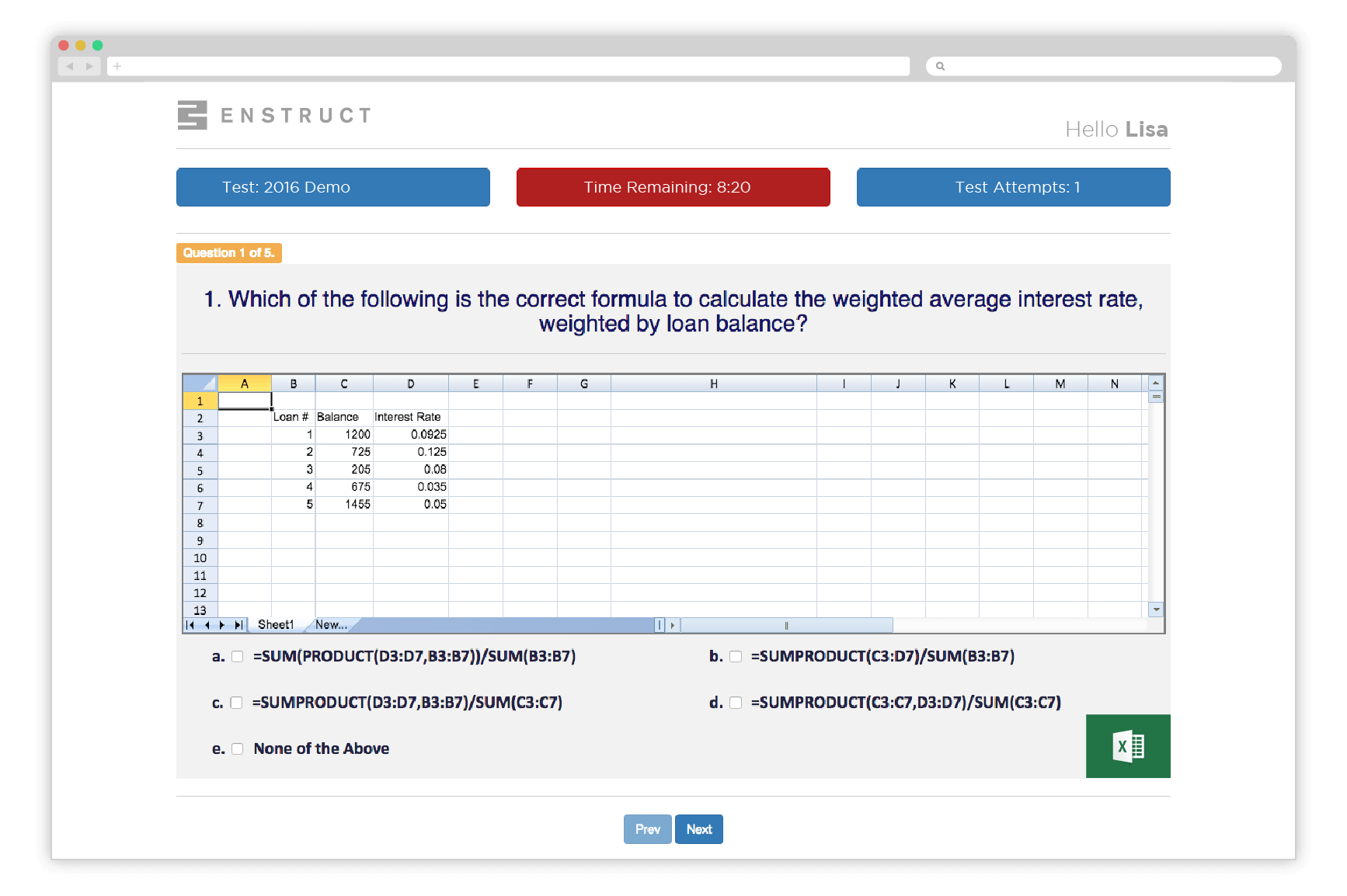 Immersive and Comprehensive Training
Carefully curated questions test both financial and Excel ability. Proprietary interface with embedded, working Excel, requiring candidates to demonstrate technical proficiency. Enstruct Testing is the only service on the market to utilize embedded, working Excel.
Relevant Testing
Questions designed to test both financial concepts and operational understanding of Excel. Each question is coded with varying values to determine specific strengths and weaknesses.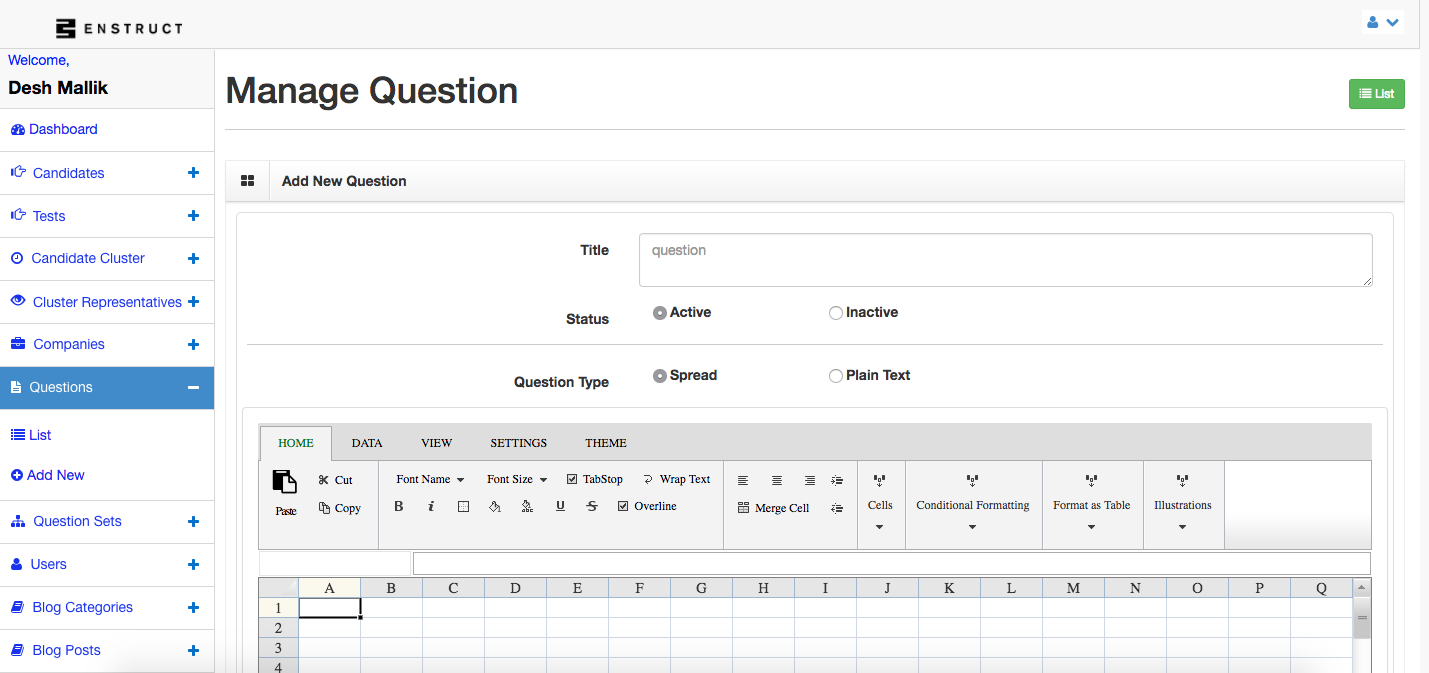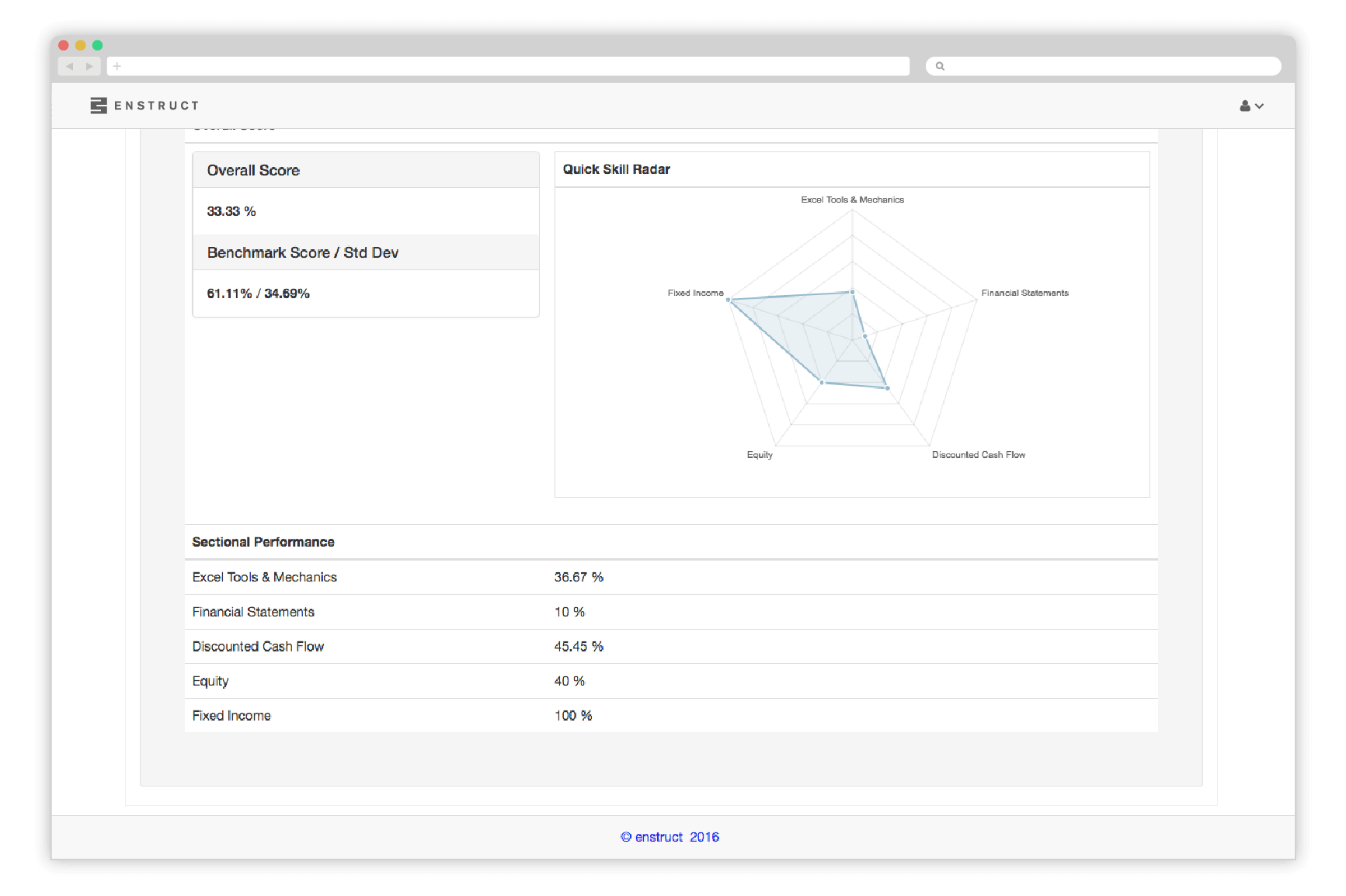 Insightful Analysis
Recruiters and HR Managers can quickly see performance across clusters and compared to relevant benchmarks. Candidates are ordered by overall and subcategory performance.
Designed by Experts
While system design is important, the people creating the tests are paramount. Every question is crafted by seasoned professionals who know what is important for real world application.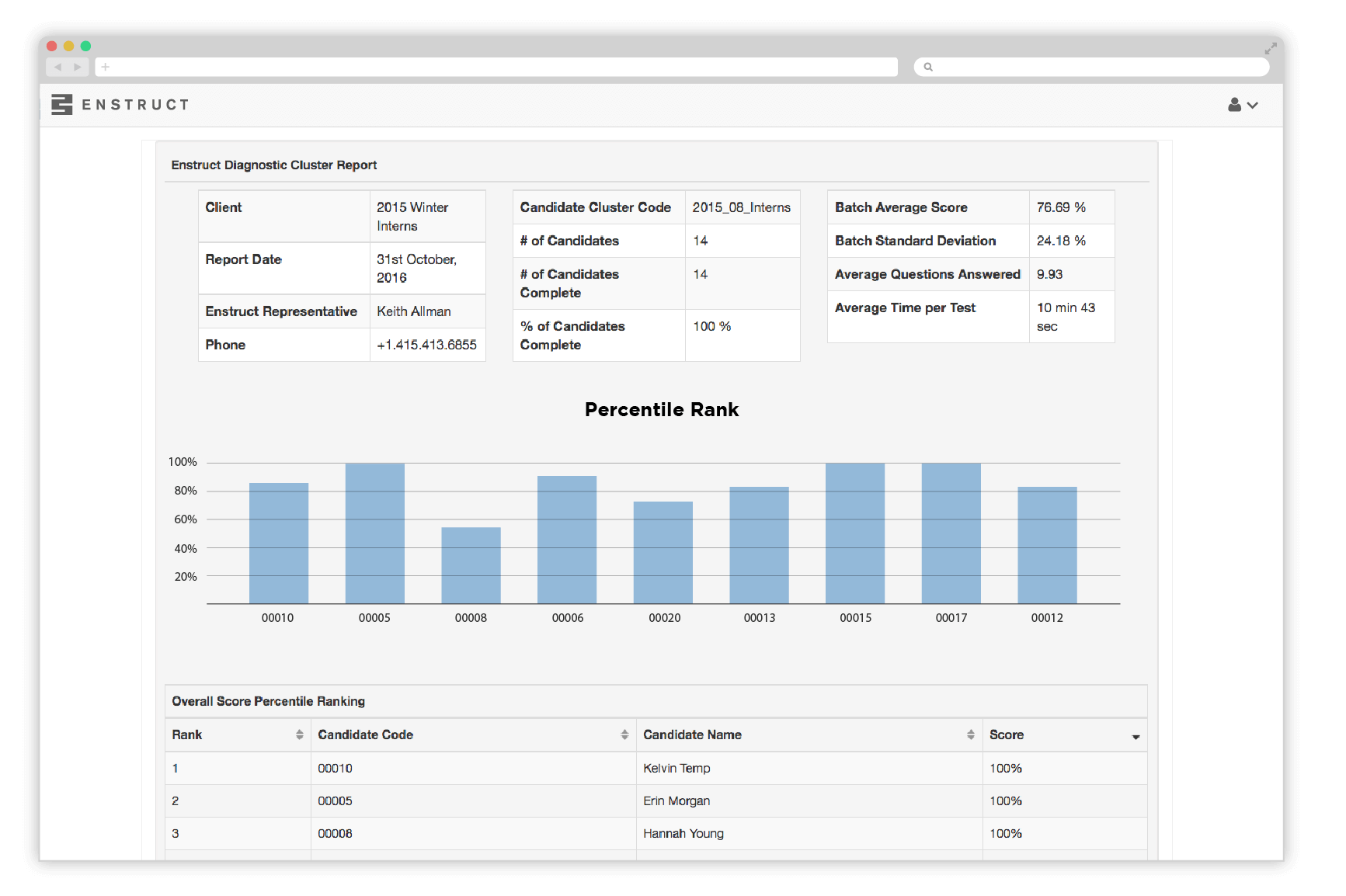 Simple Process
HR / Internal Hiring Manager selects candidates to take test and forwards candidate info to Enstruct. Enstruct registers candidate and assigns test.

Relevant Testing
Candidate takes Enstruct test onsite or at a center

Insightful Analysis
Individual and batch reports are transmitted to candidate and hiring managers through Enstruct's online portal